The Wild West Auction
The Wild West Auction for Kids is held every spring and is one of the Treasure Valley's premier events that raises critical operating funds for the Boys & Girls Clubs of Ada County. Bringing together Idaho's "A-List" of business, community leaders, and Club friends for a spectacular dining experience, live entertainment, and the wildest and craziest auction ever to hit the Boise Centre!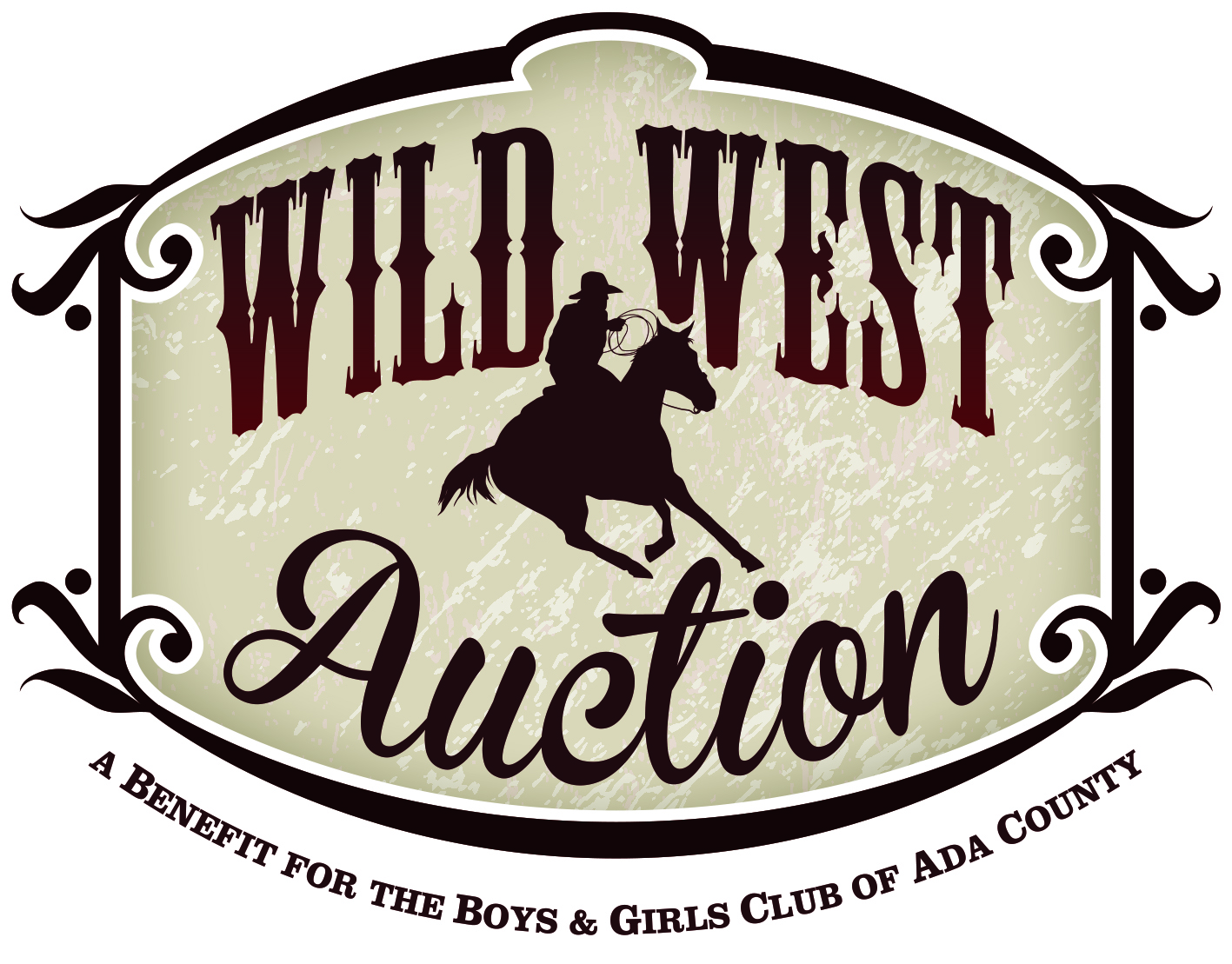 Friday, April 28, 2017 
Boise Centre
5:30 PM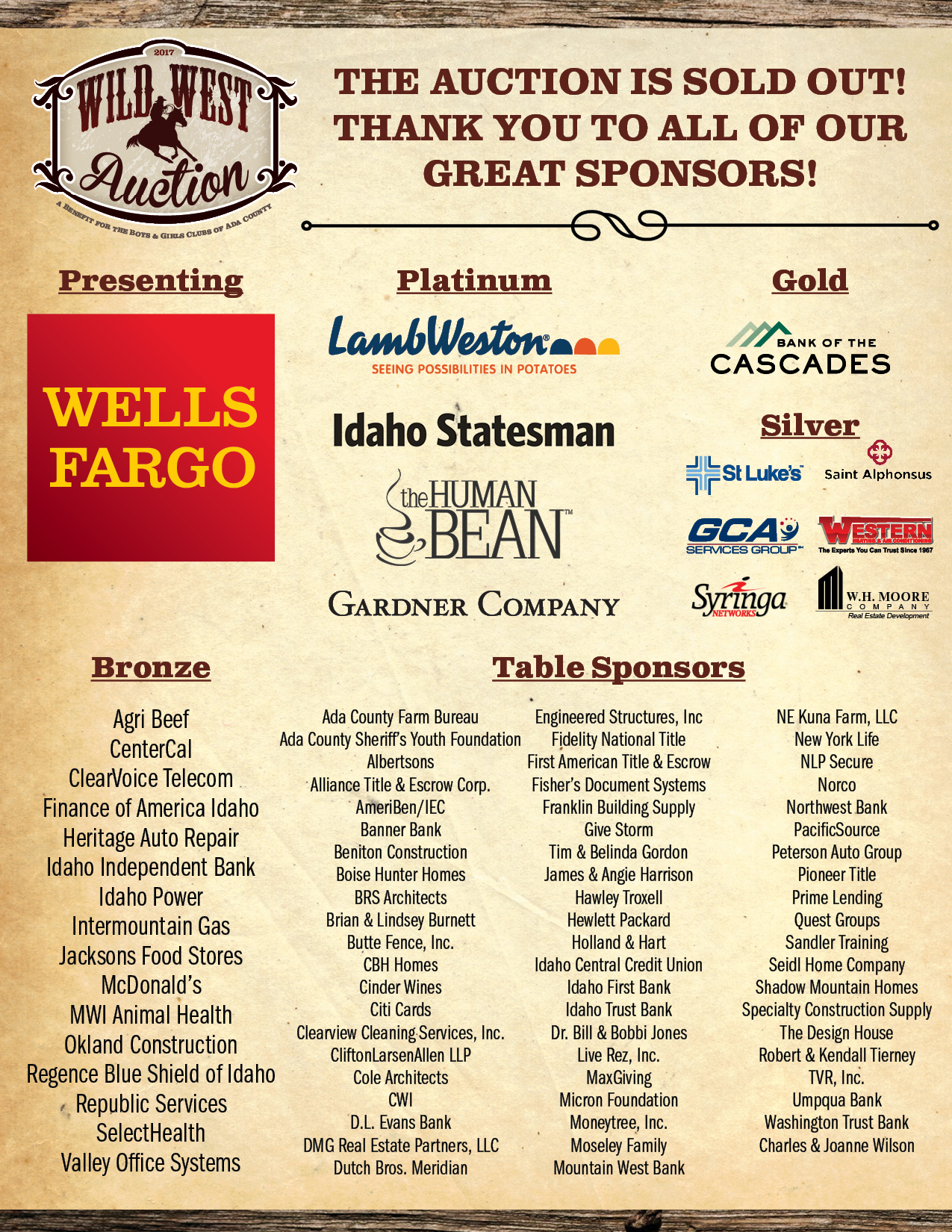 The 2017 Wild West Auction is SOLD OUT!  
All tables, tickets, and sponsorships have been sold!
We are accepting donations until April 14, 2017.  
Thank you for your support!  
We are in need of volunteers to help at our Wild West Auction on Friday, April 28, 2017!
Click the following link to view available volunteer opportunities:
https://www.volunteersignup.org/AE44E
This is our single biggest way to fund the invaluable services we provide to over 4,000 youth and their families right here in Ada County. You can take part in helping low-income children learn and grow into caring, productive, and responsible citizens through volunteer support! We cannot fulfill the demands of this amazing event without volunteer support, so we appreciate your consideration in volunteering!
Sorry. This form is no longer available.
The Wild West Online Auction will be live from 
April 19-May 5.
There are tons of great items available including gift certificates and gift cards, trips, services, and so much more!  Your participation will help us continue to serve the 4,000+ members who rely on us for safety, care, and life-enriching programs and services.