From First Job to Dream Job
Boys & Girls Clubs' unique approach to workforce readiness prepares youth for success in their first jobs and helps them develop a plan to achieve their chosen careers.
11th-12th grade members know what education or training they will need for the career they want.
CareerLaunch encourages Club members ages 13 to 18 to assess their skills and interests, explore careers, make sound educational decisions and prepare to join our nation's work force. Club staff or volunteers help teens build their job-search skills and job readiness by using the CareerLaunch Facilitator Guide and working with teens individually or in small groups. The CareerLaunch page provides Club teens, staff and volunteers with online career exploration, college and job search information and interactive activities. Mentoring, job shadowing and training opportunities round out the program.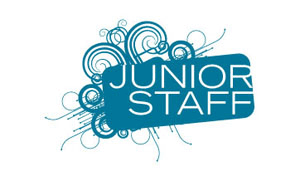 Junior Staff assists Club members ages 13 to 18 in exploring a career in youth or human services, particularly Boys & Girls Club work. Young people prepare for future roles as human services professionals by participating in career development activities, discovering the importance of community service, building customer service skills and completing a Club apprenticeship. The program develops Club members' interpersonal skills, work ethic and sense of community responsibility.