November 15, 2022 (Ada County, Idaho) – The Boys & Girls Clubs of Ada County is launching a $10 million campaign to build a new clubhouse that will address the growing need for childcare and afterschool programs in Kuna, one of the fastest growing cities in Idaho.
At a breakfast of community and business leaders last Wednesday, Executive Director Colleen Braga made the announcement that CS Beef Packers, one of the largest employers in Kuna, had offered a $4 million lead donation to help expand Club services in Kuna.
Thank you for your generosity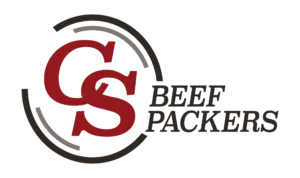 "CS Beef explained to us that the lack of childcare and afterschool programs is impacting their ability to hire and retain employees. They felt that if the Club were to expand it would not only provide a solution to their workforce challenges, but also help local families struggling to find safe places for their kids to be while parents are at work."
Kuna has a population of over 25,000 residents, 11,000 of which are children and teens. One of the challenges the rapidly growing community faces is the lack of programs for youth. Kuna is considered a commuter city, since 95% of working Kuna residents have jobs outside of Kuna.
"Having a safe and affordable childcare is critical to the health and wellbeing of Kuna families," said Braga. "It's also is critical to the businesses in Ada County who rely on Kuna residents for their workforce."
The Boys & Girls Club is not new to the Kuna Community. In fact, they've been operating there for the past 14 years in partnership with the Kuna School District. They currently run their program at the Old 4th Street Gym in Downtown Kuna.
"While the space has been a blessing, it also has significant limitations," said Braga. "We're limited in the ages we can serve and the kinds of programs we provide," she said. Worst of all the Club is turning away kids throughout the year due to space issues.
"It breaks our hearts to turn away kids at any of our Clubs," said Braga. "It's especially hard in Kuna because where else will they go?"
The new Clubhouse will allow the Boys & Girls Club to triple their capacity and serve about 1,300 children and teens each year. It will feature a childcare center to serve children from birth through 5 years of age, as well as vibrant program spaces for elementary, middle and high school youth. Included in the facility will be a gymnasium, education center, art room, STEM lab, technology center, game room, kitchen, cafeteria and teen center.
Speakers at the breakfast included Kuna Mayor, Joe Stear, and Sgt. Brian Keen of the Ada County Sheriff's Office, who voiced strong support and enthusiasm for the project. Tim and Belinda Gordon, who own J&M Sanitation and are long-time supporters of the Club, are co-chairs of the campaign.
"The Kuna Clubhouse will be more than a place of walls and beams" said Belinda Gordon in her address to the audience, "it will be a place of hopes and dreams for hundreds of Kuna children."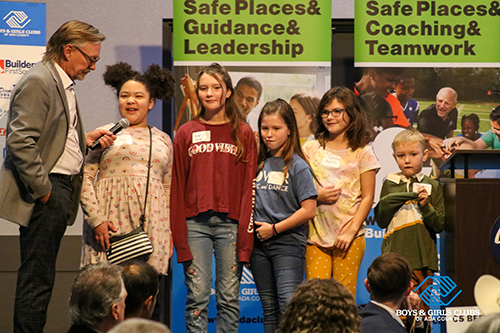 The Boys & Girls Club hopes to raise funds that will enable them to begin construction of the facility in early 2023. Information on the supporting the effort can be found on the Club's website at www.adaclubs.org/kunacapitalcampaign.