Thanks to the generous support of the community, the Boys & Girls Clubs of Ada County can continue to offer top notch youth development programs that help kids reach their full potential and grow into responsible, healthy, caring adults. We truly appreciate each and every gift.
We are thrilled to have so many committed supporters who believe in our mission to inspire and empower youth across Ada County to realize their full potential.  Each month, our donor spotlight will highlight different individuals, businesses, or organizations who have gone above and beyond to support the Club.  Check back and see what has motivated others to give back, and how they are making a positive impact in our community and the lives of kids.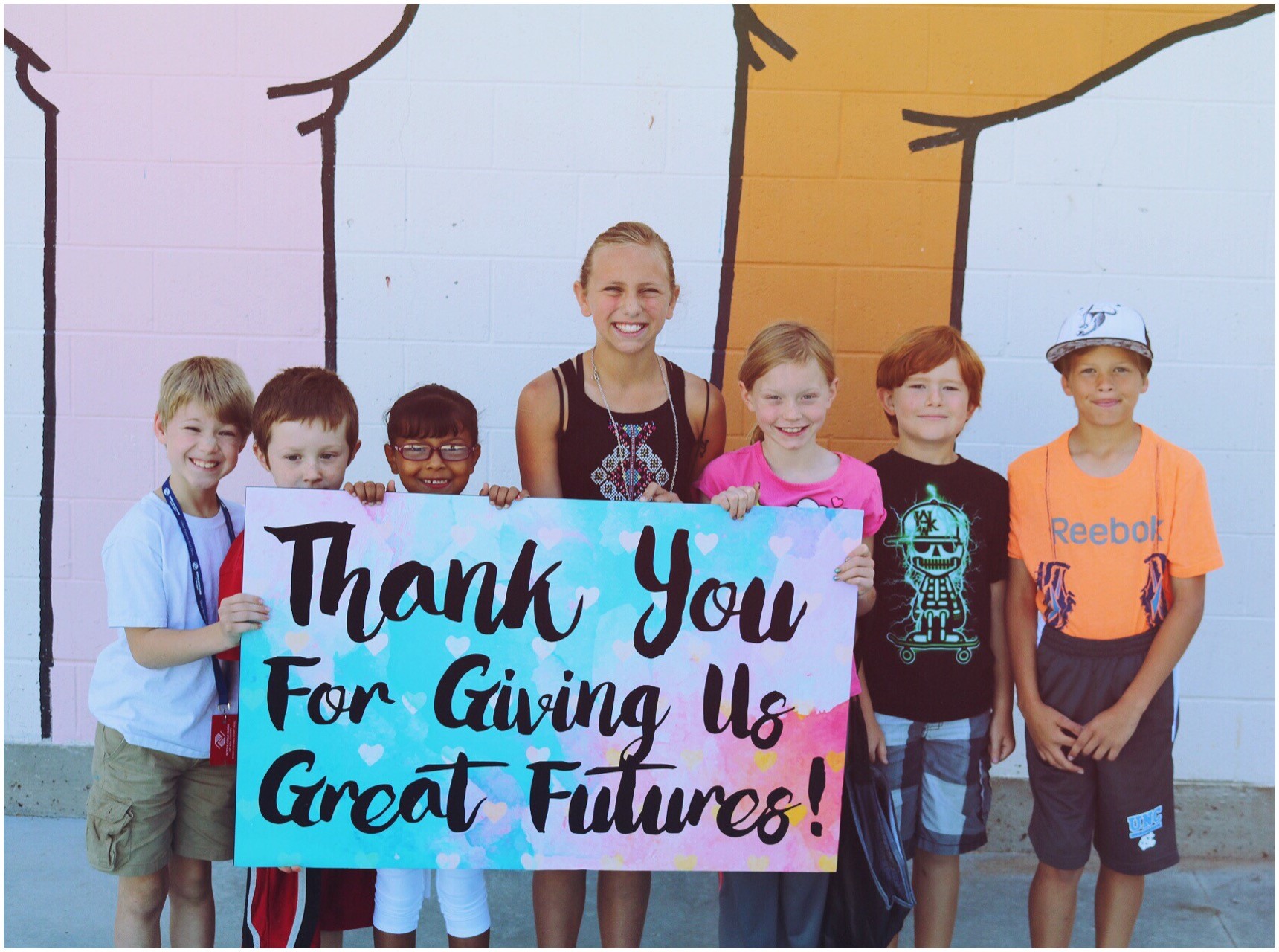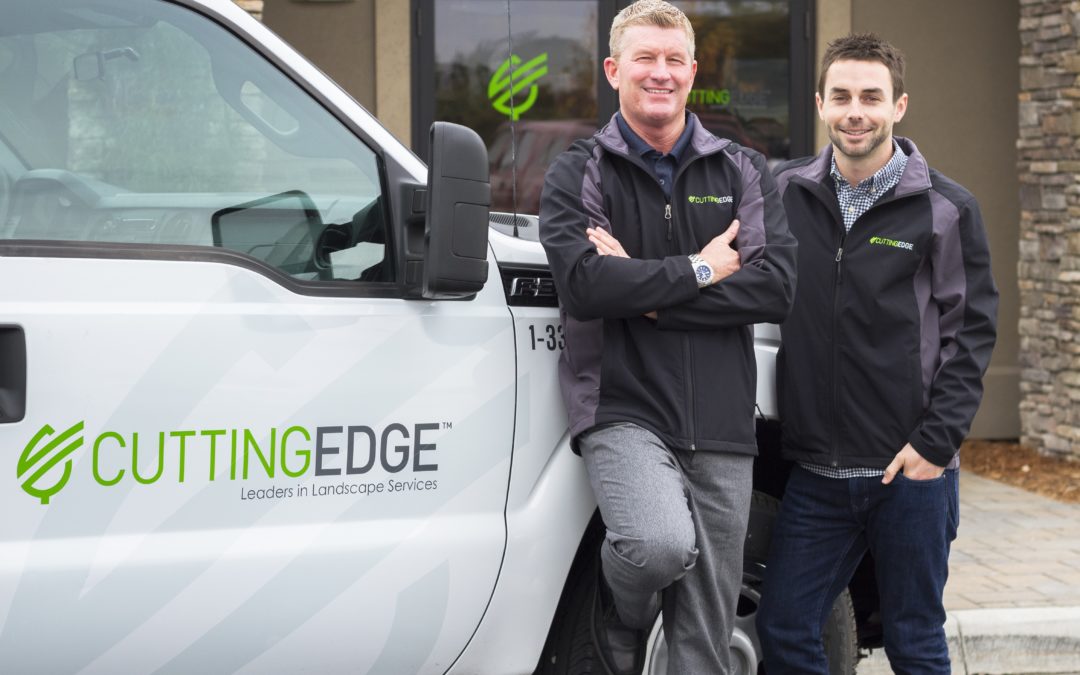 If you ever visit our Meridian or Garden City Clubhouses, you'll notice how awesome our grounds and landscape always look.  Well, there's a reason for that–it's Cutting Edge Landscape.  Owned by Bob Wheeler and Ben Helton, Cutting Edge provides commercial landscape maintenance and commercial and residential design and construction services in six western states.  For the past four years, they have donated their services to the Boys & Girls Club.
We recently met with Bob to thank him and ask why Cutting Edge supports the Boys & Girls Club.  As Bob explained, they learned about the Club through Board Member Shannon Stoeger. "We thought it was a great program and we liked the idea of helping local kids.  When Shannon asked us to help, it was an easy yes. Boys & Girls Clubs is an amazing program that fills a critical need in the community."
Bob described how Cutting Edge started back in 1995.  "It was a little lawn mowing service in Garden City.  I never dreamed back then that one day we would have 150+ employees and multiple locations. I feel lucky to have grown up in Boise, attending Borah High School and then Boise State.  I love this community, and it's a privilege to help support the Boys and Girls Club in their mission to serve local kids and families."
Thank you, Bob and Ben, for caring about kids in our community!  We love you guys!
Visit Cutting Edge Landscape at www.cuttingedgelandscape.com
$10,000+
Bank of the Cascades
Boise Hunter Homes
Camille Beckman Foundation/ Foad and Susan Roghani
JA & Kathryn Albertson Family Foundation
Lee Centers
DeBest Plumbing (Milford Terrell)
Dustin and Kristen Colter
Dennis Dillion Auto
Dutch Bros. Boise
Dutch Bros. Meridian
Fred Meyer Fund: Kroger Co.
Bev and George Harad
Chris and Ron Hays
Julius Jeker Foundation
Joe and Val Kosakowski
Lamb Weston
Leuthold Family Foundation
Lyle Pearson Company (Jim Cross)
Micron Technology Foundation
Moseley Charitable Trust
John F. Nagel Foundation
Palmo Maynard Trust
J.R. Simplot Company
St. Luke's Health System
Simplot Food Group
Lance and Barb Sullivan
The Human Bean
Troxell Fund (Ann Murdoch)
United Way of Treasure Valley
Union Pacific Foundation
Wells Fargo Bank
Charles and Joanne Wilson
$5,000-$9,999
Lori and Darrel Anderson
Rebecca Arnold
Clearview Cleaning (Sylvia Hampel)
Coleman Homes
Terry and Susan Copple
Elizabeth Webb Kanta Charitable Trust
Garden Company
GCA Services Group
Dan and Heather Harrington with Max Giving, NLP Secure and Give Storm
James and Angie Harrison
Intermountain Gas Company
Dr. William and Bobbi Jones
Winston Moore
New York Life Foundation
Roaring Springs Water Park
Saint Alphonsus Regional Medical Center
The Regence Fund of the Oregon Community Foundation
Lavar and Wilma Thornton
Western Heating & Air Conditioning (Bob Barnes)
Linda Yanke
$1,000-$4,999
Ada County Farm Bureau Insurance
Jack and Phillis Adkins
Agri Beef
Alliance Title & Escrow
Albertsons'
AmeriBen
AT&T
Roy Atkinson and Kelly Brown
Mike and Emily Baker
Michael and Brenda Ballantyne
Ballard & Co. Insurance (Sid and Kay Ballard)
Banner Bank
Mark and Darci Bauer
Bell –Anderson Insurance
Beniton Construction
John and Haley Berg
BIFC Meridian Lanes
Doug and Darlene Black
Bodybuilding.com
Boise Cascade Company
Boise Housing Corporation
Boise Office Equipment
Boise Regional REALATORS
Briana and Steven Buban-Vonder Haar
CBH Homes
CenterCal/ The Village at Meridian
Larry and Shirley Chetwood
Cinder Wines
Clearvoice Telecom, Inc
CitiCards
CliftonLarsonAllen, LLP
Cloverdale Plumbing/Kenny Calkins
Cole Architects
Stan and Terri Cole
College of Western Idaho
Constellation Brands –Beer Division
Todd Cooper
Craft Brewers Alliance
Craig Stein Distributing
Eric and Stephaine Crawford
CSHQA
D.L. Evans Bank –Meridian
Darmody Enterprises
Datum Construction
Tom and Sue Davis
DeRuyter Dairy, LLC
Deschutes Brewery
Domino's Pizza (Phil Mikelonis)
Duke Scanlan & Hall, PLLC
Roy and Francis Ellsworth
Engineered Structures, Inc.
Lauren Everson
Fidelity National Title
First American Escrow
First America Title Insurance
Fisher's Document Systems
Don and Tricia Flynn
Foley Freeman
Franklin Building Supply
Steve and Adalaide Fredriksen
Mark and Susette Freeman
Douglas Gale
General Distributing
Monty and Jeff Goodman
Tim and Belinda Gordon
Todd and Rhonda Grande
Mark and Gerriann Guho
Nick and Yvonne Guho
Troy Gugel
Guild Mortgage/Christy Jordan Team
James and Angie Harrison
Hawley Troxell, Ennis & Hawley, LLP
Rod Hepponstall
HP
HHS Construction
Holland & Hart
Deborah and John Holleran
Tracy and Margaret Hopkins
Joe and Robyn Huarte
Idaho Central Credit Union
Idaho First Bank
Idaho Independent Bank
Idaho Power Foundation
Idaho Rush Soccer Club
Idaho Trust Bank
Industrial Ventilation
Intermountain Gas
J.A. & Kathryn Albertson Foundation
Jackson Food Stores
Jay and Stephanie Jeffries
John William Jackson Fund in the Idaho Community Foundation
Dennis and Kathryn Johnson
Patricia Kempthorne
KeyBank Foundation
Kissler Family Foundation
Kiwanis Club of Capital City
Dean and Theresa Klein
Kneifel Insurance
Kohl's Department Stores (Eagle Road)
Allison Korte
Mike Lane
Larry H. Miller Chrysler Dodge Ram Boise
Laura Cobb
LDM Real Estate Services
Keith Lewis
Rich and Suzanne Lierz
James and Julie Lineberger
Jill Linville
Greg and Pam Lovell
Mike and Linda Magill
Harry and Kim Martz
Dave and Cheryl McFadyen
Rob and Joie McGarvin
Don Melendez
Master Rooter/Lance Rackham
Meridian CenterCal
Meridian Lions Club
Mike's Hard Lemonade
Monster Energy Co.
Mountain America Federal Credit Union
New York Life
Mark and Cindy Newman
Nextitle
Tom and Diana Nicholson
Jim and Sherry Nottingham
One Trust Home Loans
PacificSource Health Plans
Brady and Monica Panatopoulos
Percival Stern Family Foundation
Peterson Auto Group
Craig and Sandy Peterson
Pioneer Title Company of Ada County
Larry and Sandee Price
Quest Groups
Race to Robie Creek
Mike Ranieri
Red Bull North America
Regence BlueSheild of Idaho
Tim Reid
Republic Services
Fred and Sandy Rice
Fight Now, Inc (Jeff Cox)
Rockharbor Church
Terry and Connie Jo Rogers
Ross Dress for Less
Rueb Idaho Inc. (Jannine Rueb)
Kristin Ruffing
Mike and Amanda Ruffner
Ron Sali
Santa Fe Natural Tobacco Co.
Suzie Owen and Mark Scates
Sarah Seidl
Shadow Mountain Homes
Shannon and Rich Stoeger
Sierra Nevada/Hayden Beverage
Simplot Food Group
Speciality Construction Supply (Tracy Hopkins)
Stein Distributing (John Grizaffi)
Brad Stith
Ann Swindell and Creed Herbold
Swire Coco-Cola
Syringa Networks
Tate Family Charitable Foundation (Trenton M. and Mary J. Tate)
Teleperformance
The Cutting Edge (Bob and Tamera Wheeler)
The Oregon Community Foundation
Tierney Consulting
Robert and Kendall Tierney
Mary Tunison
UTC Local 313
Umpqua Bank
United Heritage
John and Judy VanderWoude
Steve and Gayle Verschoor
Gary Voight and the Voight Foundation
Walmart Store 2861
Walmart Store
Washington Trust Bank
John and Nancy Werdel
Western National Mutual Insurance
Whittenberger Foundation
Wilson Properties
Brian and Megan Wonderlich
Wright Brothers