As a summer full of games, adventures, field trips and lots of construction came to an end we had to celebrate in style. The party started with a club wide giant water balloon fight with over 150 water balloons! One of the funniest parts was watching the kids successfully soak the staff members with balloon after balloon. Many of the staff had their revenge as they grabbed a few water balloons themselves.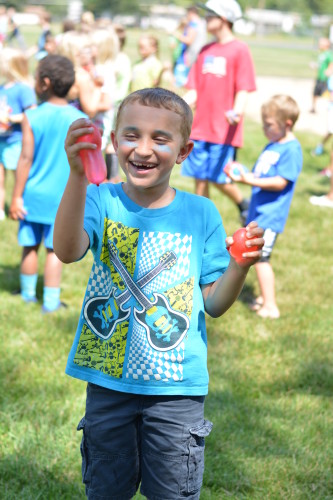 That wasn't the end of the fun though; there was a bounce house, snow cones, face painting and a huge slip'n slide! Made out of a long tarp and soap, the slip'n slide was a big hit. As the kids grabbed their friends and raced to get in line, other club members were sliding and doing some sweet tricks as they ran down the slippery tarp. Members took their time going to each activity and enjoying their snow cones to cool down on the warm summer day.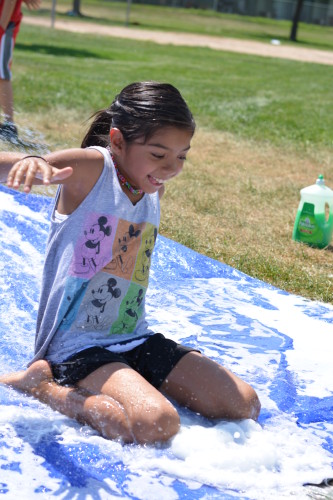 As the celebration and the day began coming to an end I started to say goodbye to the kids. I was about to leave when one member runs up and gave me a giant hug and said this was the best summer he'd ever had and he was so sad he wouldn't be coming back for the school year. I then made him promise he would come back next summer! It was an amazing summer spent with some pretty incredible kids and I'm glad we could end it with a bang.
Written by Haley Berg