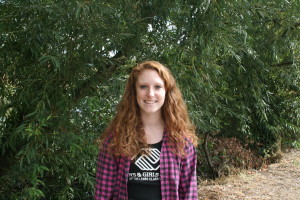 Taylor Prine
What is your background?
Hello, my name is Taylor Prine, and I started at the Boys and Girls Club in 2011 at the Lewiston, Idaho site. I worked there for four years as a youth development professional. During my time there I worked with every age group. In May of 2015 I joined the Moseley Center as the lead first and second grade summer staff. I now work as one of the Year1 Coordinators. I have my bachelors in Child Development and Family Relations and a minor in psychology. I am working towards my masters in counseling with an emphasis in schools. Throughout my education I have had many opportunities to work with children as a preschool teacher, mentor, tutor and peer adviser.
What is your favorite Year1 kid quote?
My favorite quote so far in Year1: "When I grow up I want to be a ninja turtle or a doctor."
Tell us one fun fact about yourself:
I absolutely love getting mail whether it is from family and friends or even coupons.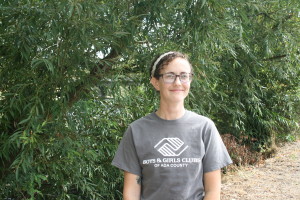 Kaite Justice
What is your background?
My name is Kaite, and I have been working with the Kindergartners at the Boys and Girls Club since December of 2014. I graduated from The College of Idaho with a Bachelor's Degree in International Political Economy. I have worked in the field of education for the past 5 years, from teaching Kindergarten in Thailand to training teachers in Tanzania.
What is your favorite thing about Year1?
One of my favorite memories from Year 1 happened last year when I was driving the kinders back to the club. As I'm driving I hear, "Miss Kaite! Miss Kaite! Stop!" I asked the kinder what was wrong and he said, "There is a plastic bag on the side of the road, we have to pick it up so it doesn't hurt the turtles!" While this sounded like a silly statement, it showed that my young friend remembered why plastic is bad for the environment and a good community helper can help by cleaning up litter.
Tell us one fun fact about yourself:
One thing I love to do outside the club is scuba dive!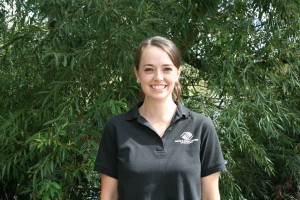 Stephanie Lovell
What is your background?
Hi! My name is Stephanie Lovell and I am the Year1 Director for the Boys & Girls Clubs of Ada County. I have my BAS in Early Childhood Development and have worked for the Boys & Girls Club for a little over 5 years filling a variety of roles from Youth Development Professional, to Member Services Specialist, to Program Director, and currently serve as the Year1 Director, which allows me the pleasure of overseeing the Year1 program at both the Meridian and Garden City Boys & Girls Clubs. The Year1 program provides half day kindergarteners with a safe, positive environment in which they can receive support in all developmental domains during the time they are not in school. I absolutely love working with the kids and families we serve, and am proud to contribute to making the Boys & Girls Club the positive place for kids.
What is your favorite thing about Year1?
I have lots of favorite things about Year1, but one of my most favorite things about Year1 is all of the cute, funny things the kids say.
Tell us one fun fact about yourself:
I really enjoy tap dancing!