Healthy Lifestyles
We want children to live healthy, active lifestyles and practice making good decisions for themselves. In order to achieve this, we serve nutritious food at snack and dinners, encourage kids to play sports and be active, help them find new ways to communicate in the art and music rooms, and make sure they are surrounded by great mentors.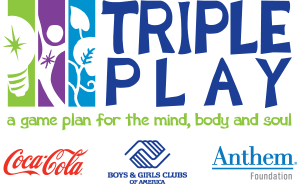 Triple Play, a game plan for the Mind, Body, and Soul, is a dynamic wellness program currently offered in Boys & Girls Clubs that demonstrates how eating right, keeping fit and forming positive relationships add up to a healthy lifestyle. The goal of the Triple Play program is to improve Club members' knowledge of healthy habits; increase the number of hours per day they participate in physical activities; and strengthen their ability to interact positively with others and engage in positive relationships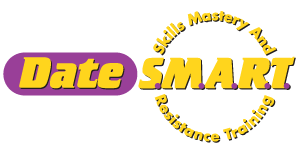 Date SMART is a supplement to SMART Girls and Passport to Manhood for Club members ages 13 to 18. Through fun and easy-to-use sessions, members learn how to achieve mutually supportive relationships free of violence and abuse. The program also encourages youth to become community advocates for relationships that promote equality and respect while combating the attitudes and behaviors that lead to dating, sexual and domestic violence.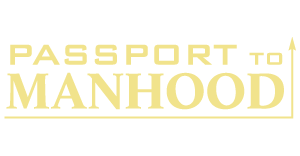 Passport to Manhood promotes and teaches responsibility in Club boys ages 11 to 14. Passport to Manhood consists of 14 sessions, each concentrating on a specific aspect of character and manhood through highly interactive activities. Each Club participant receives his own "passport" to underscore the notion that he is on a personal journey of maturation and growth. The program includes a service project where boys learn the importance of giving back to the community. Passport to Manhood represents a targeted effort to engage young boys in discussions and activities that reinforce character, leadership and positive behavior.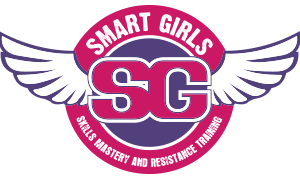 SMART Girls is a health, fitness, prevention/education and self-esteem enhancement program for girls ages 8 to 17. SMART Girls offers young women – ages 8 to 17 – guidance toward healthy attitudes and lifestyles, eating right, staying fit, getting good health care and more.  Encouraging young women to have healthy attitudes and lifestyles, SMART Girls helps them reach their full potential. Through dynamic sessions, group activities, field trips and mentoring opportunities with adult women, Club girls enjoy the opportunity to build skills for eating right, staying physically fit, getting good health care, and developing positive relationships. Other topics addressed include how the media influences attitudes about females; date rape and sexual harassment; sexually transmitted diseases; sexual myths and truths; getting regular gynecological care; and physical and emotional changes girls experience.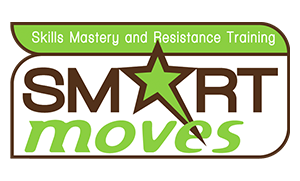 The SMART Moves (Skills Mastery and Resistance Training) prevention/education program addresses problems such as drug and alcohol use and premature sexual activity. The program uses a team approach involving Club staff, peer leaders, parents and community representatives. More than simply emphasizing a "Say No" message, the program teaches young people ages 6 to 15 how to say no by involving them in discussion and role-playing, practicing resistance and refusal skills, developing assertiveness, strengthening decision-making skills and analyzing media and peer influence. The ultimate goal: to promote abstinence from substance abuse and adolescent sexual involvement through the practice of responsible behavior.

The ImageMakers is a year-round program that encourages Club members ages 6 to 18 to learn and practice black-and-white, color, digital and alternative process photography. The ImageMakers National Photography Program Resource Guide is full of fun, creative activity ideas for three skill levels, contains a brief, user-friendly guide for advisors and details information about the annual photography contest that provides local, regional and national recognition. Club members' photographs selected at the contest's national level are exhibited at BGCA's National Conference and other events. Each winning artist's work is featured in a virtual gallery on the ImageMakers Web site, www.imagemakersbgca.org. The site also features resources, tools and fun, interactive activities designed to enhance Club members' experience with photography.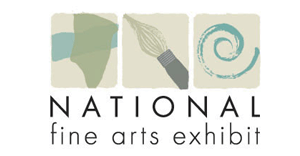 National Fine Arts Exhibit is a year-round program encourages artistic expression among Club members ages 6 to 18 through drawing, painting, printmaking, collage, mixed media and sculpture displayed at local and regional exhibits. Using the interactive National Fine Arts Program Guide, staff can guide youth through the various art projects with step-by- step instructions and instructional videos. A panel of distinguished judges selects works for inclusion in the National Fine Arts Exhibit, which is displayed throughout the ensuing year at BGCA events, including the annual National Conference.