Good Character & Leadership
Everyday in our clubs, our members are taught about being respectful, responsible, and having integrity in their lives and interactions with others. We maintain these expectations not just for our kids, but also for our staff and volunteers, whose leadership and mentoring help guide the children through example.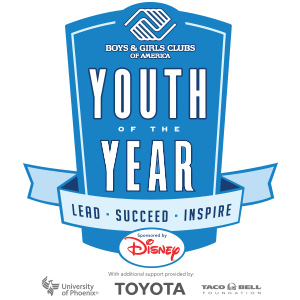 Since 1947, Youth of the Year has been Boys & Girls Clubs of America's premier recognition program, celebrating the extraordinary achievements of Club members. Each year, one exceptional Club member is selected to be the National Youth of the Year. The National Youth of the Year serves as both an exemplary ambassador for Boys & Girls Club youth and as a strong voice for all of our nation's young people.
The journey to being named National Youth of the Year begins locally and progresses to the state, regional, and national levels. To achieve the title of Youth of the Year on any level, Club members must embody the values of leadership and service; academic excellence; and healthy lifestyles. They should exemplify the critical impact that Boys & Girls Clubs have on the lives of young people.
In the 21st-century world and workplace, leadership skills such as communication, goal-setting and teamwork are essential for everyone – especially young people preparing to meet the challenges of adolescence and adulthood. In response to the evolving need for youth leadership development, the Youth of the Year Leadership Development Suite was developed. The suite includes leadership activities for all ages and encompasses three components: Youth of the Month, Junior Youth of the Year and Youth of the Year.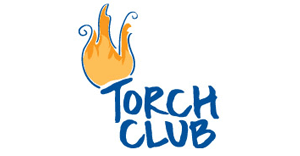 Torch Club is a powerful vehicle through which Club staff can help meet the special character development needs of younger adolescents at a critical stage in their life. Torch Club members learn to elect officers and work together to implement activities in four areas: service to Club and community; education; health and fitness; and social recreation.  The National Torch Club Awards are presented annually to Torch Clubs with outstanding programs and activities in each area. Each year, Torch Club members from across the country take part in a service learning experience through the National Torch Club Project. Cash awards ranging from $500 to $2,500 are presented to the top entries.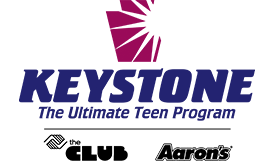 Keystone Club is a unique leadership development experience provides opportunities for young people ages 14 to 18. Youth participate, both in and out of the Club, in activities in three focus areas: academic success, career preparation and community service. With the guidance of an adult advisor, Keystone Clubs aim to have a positive impact on members, the Club and community. Annually, BGCA hosts the National Keystone Conference, a character and leadership development conference for Boys & Girls Club teens that brings together members from all across the globe. Throughout the conference, Keystone members engage and socialize with peers, explore relevant issues, and develop skills to support and enhance efforts in their local Boys & Girls Clubs and communities.